This exploration manifests itself as reflections on recurrent features in the experience of the city, reflections on the built landscape registered as a diagram, a map; the
grid
renders the city abstract yet measurable, quantifiable and submissive. The repetitive form evokes the judicial structuring of land ownership and regulation. The invisible boundaries and jurisdictions are rendered as a pattern of lines and forms. Different street layouts have different characteristics reflecting different terrains, histories and uses.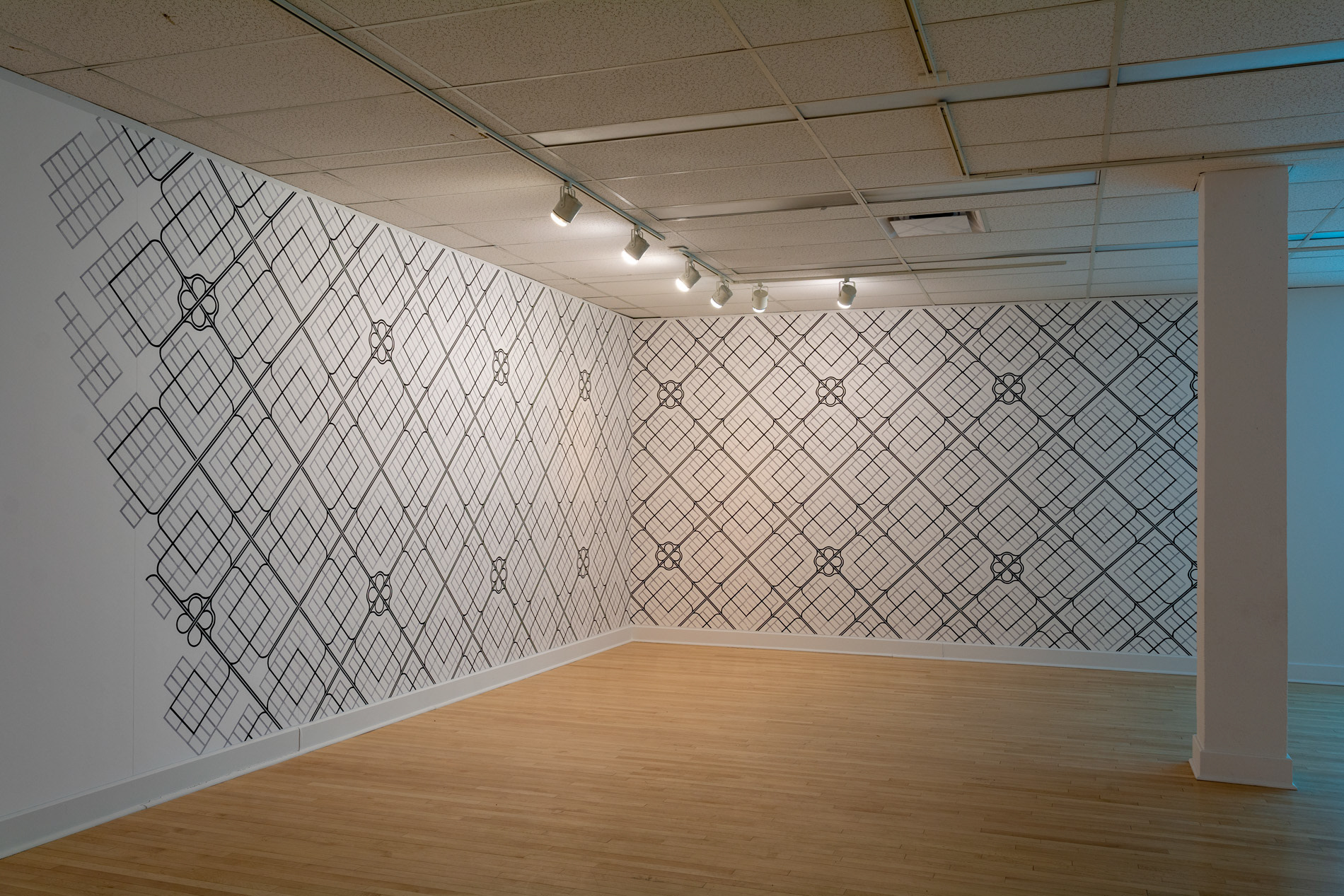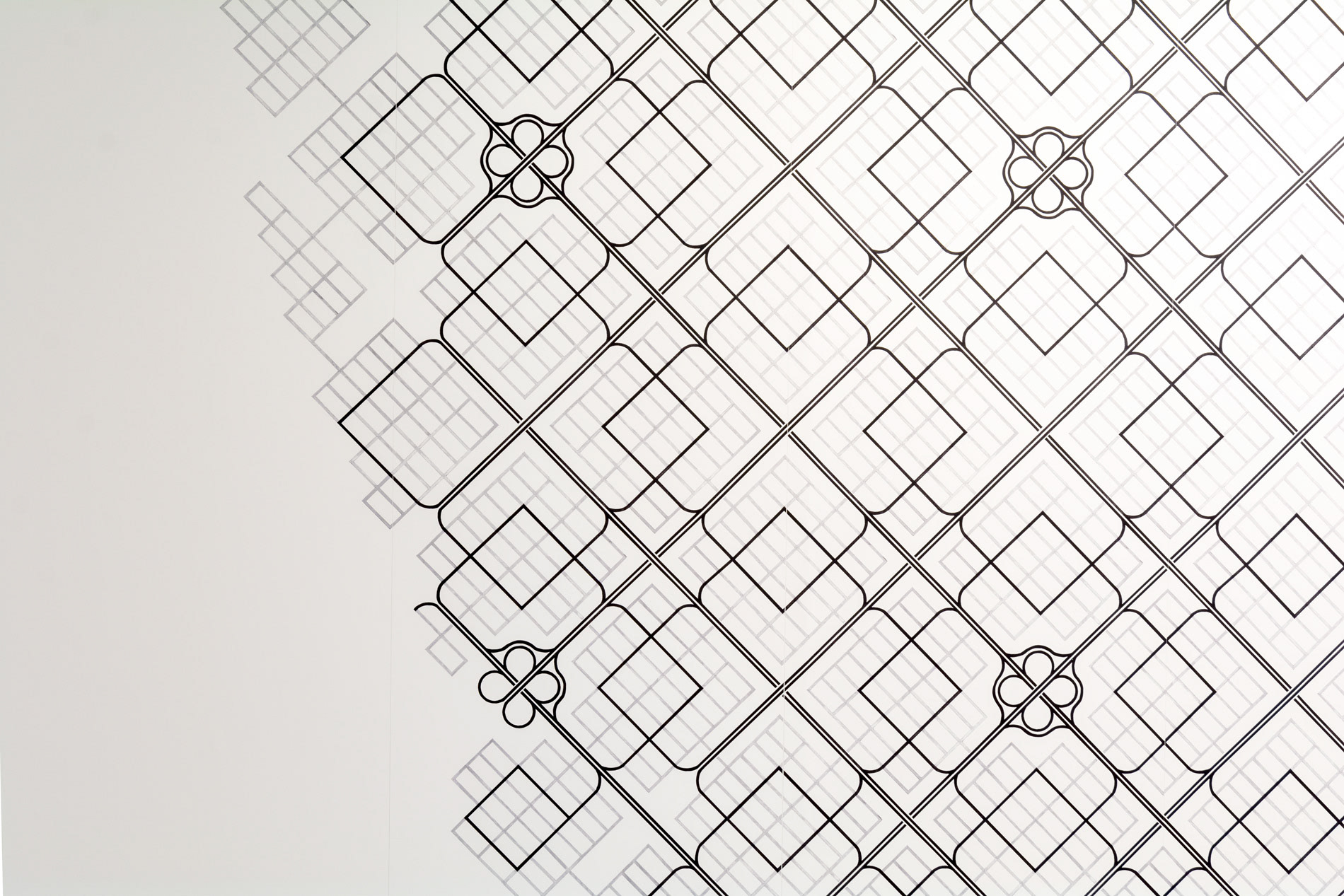 Intersections (2020) is a wall drawing proposing a plan of a grid based urban agglomeration intersected by a network of expressways. Loosely based on the layout of Vieux-Longueuil, it was presented in the exhibition Gaps, Grids and Ghosts at Plein sud, Longueuil, Québec in 2020.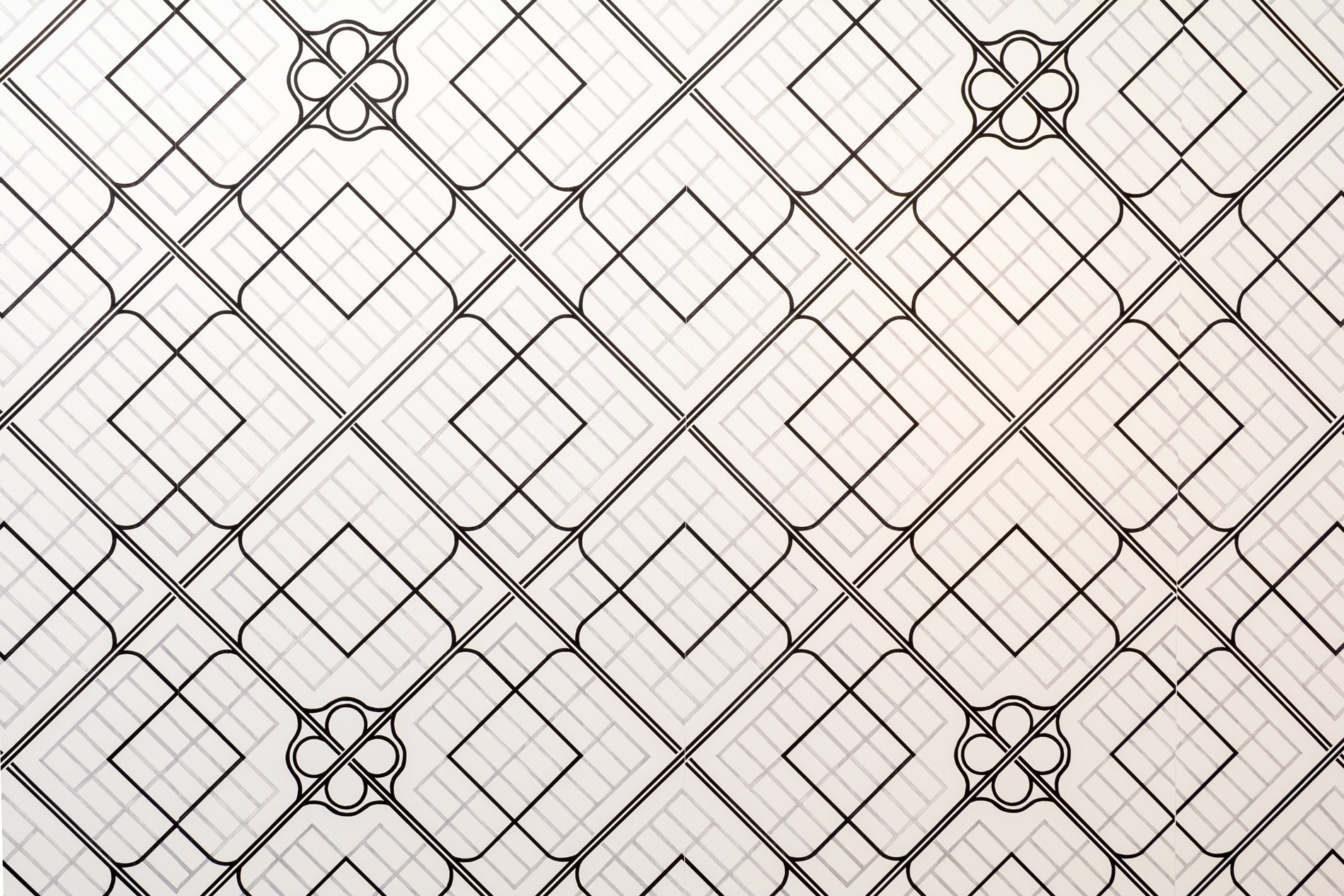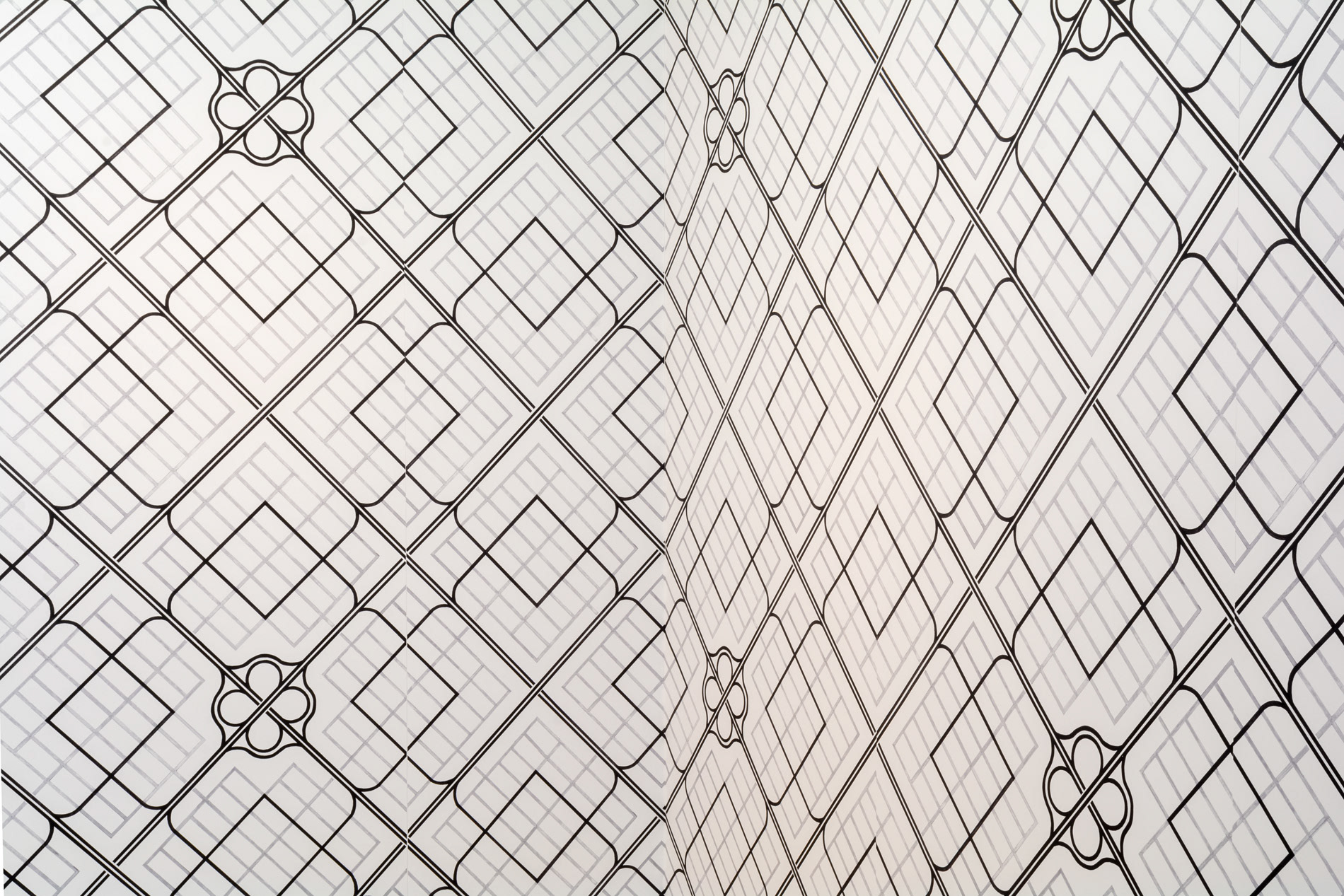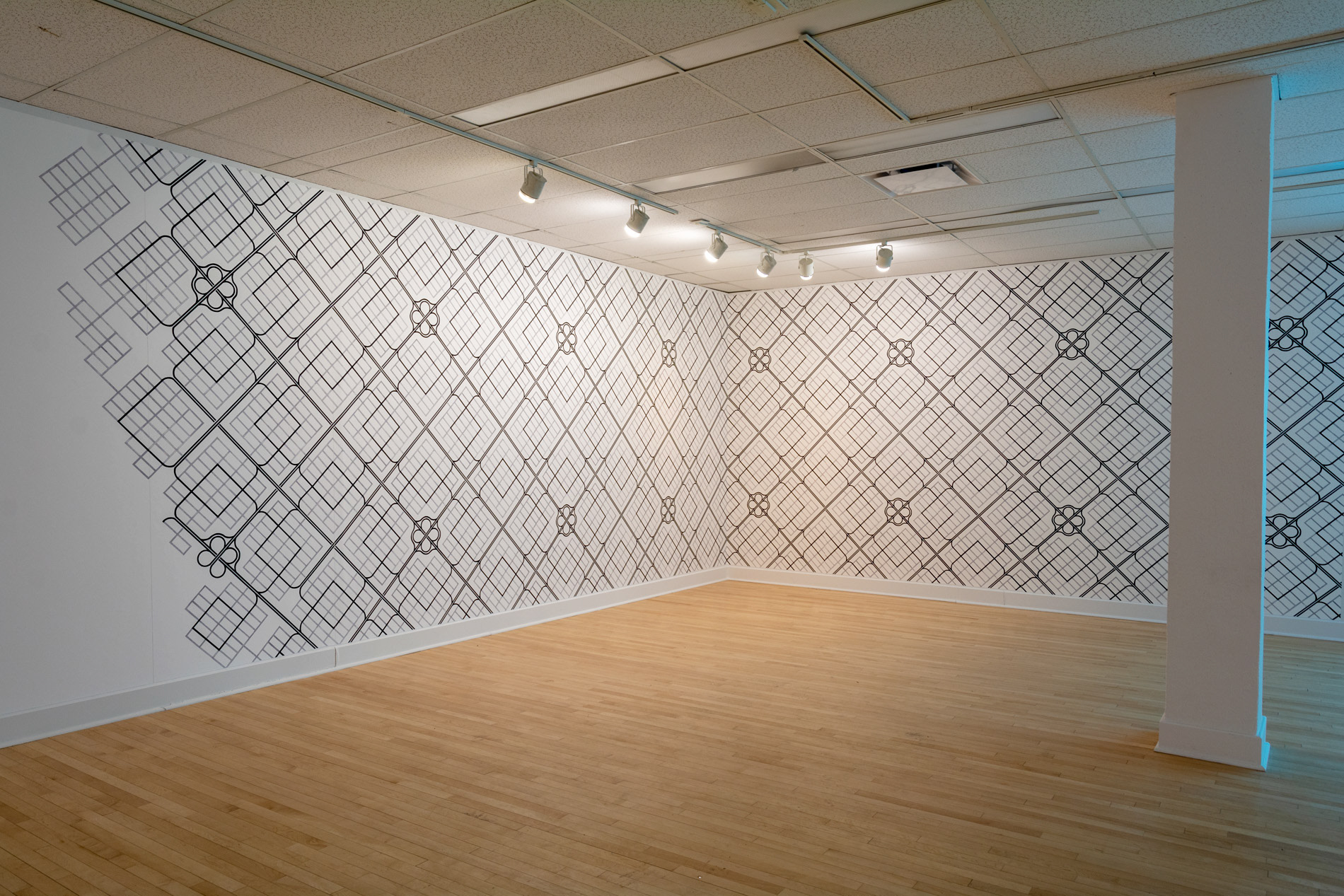 INTERVIEW
 with Paul Landon conducted by Élisabeth Laliberté De Gagné, specialised educator at Plein sud in Longueuil, Québec. The exhibition "Gaps, grids and ghosts", which was unfortunately interrupted by the closure of Plein sud on March 13, 2020, due to the spread of the coronavirus (COVID-19) is discussed. The interview is in French.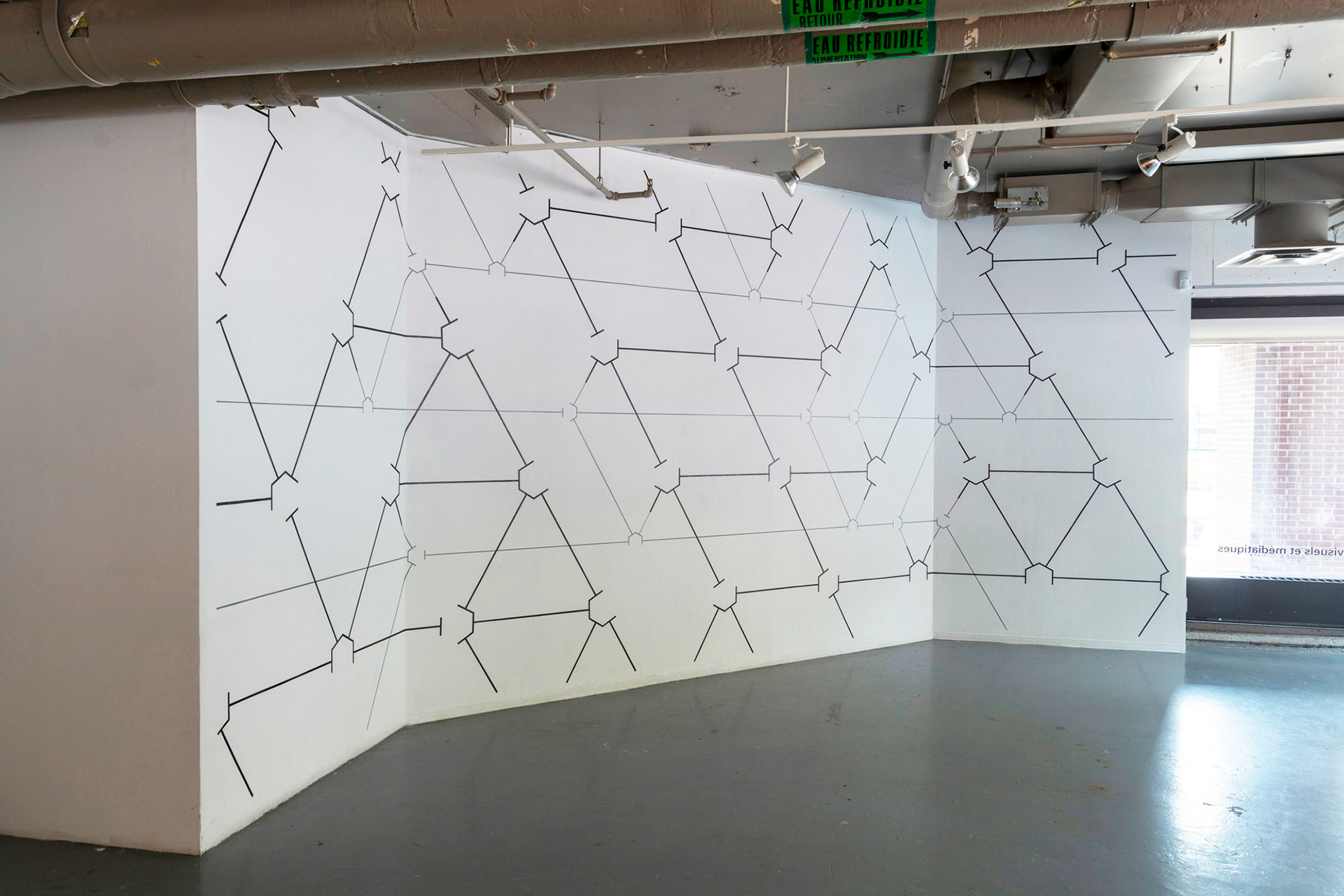 Intersections (2018)is a wall drawing proposing an urban plan based on a hexagon-based, four-corner grid, a plan that would allow for gaps in the structure of the city and wanderings in its inhabitants' movements.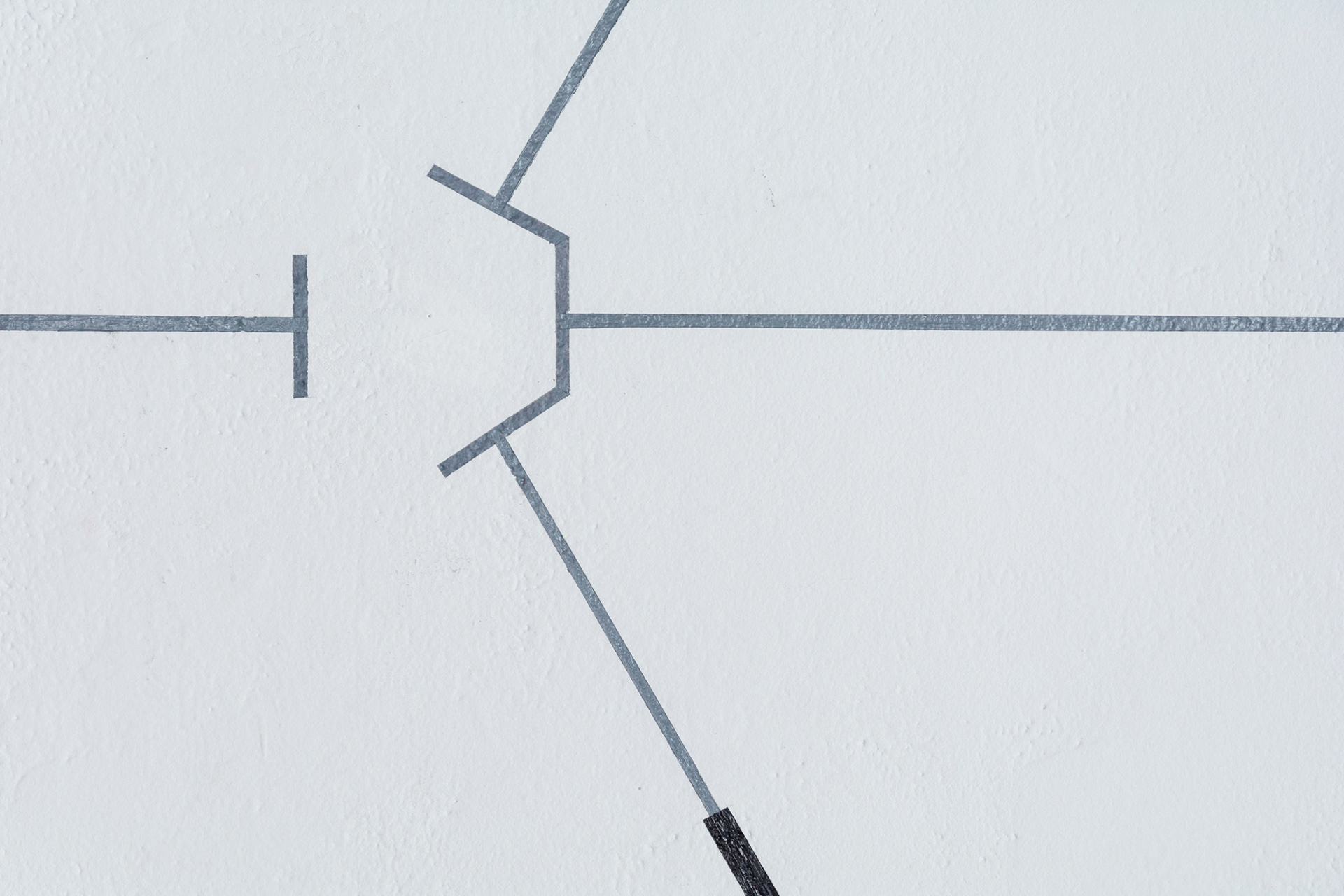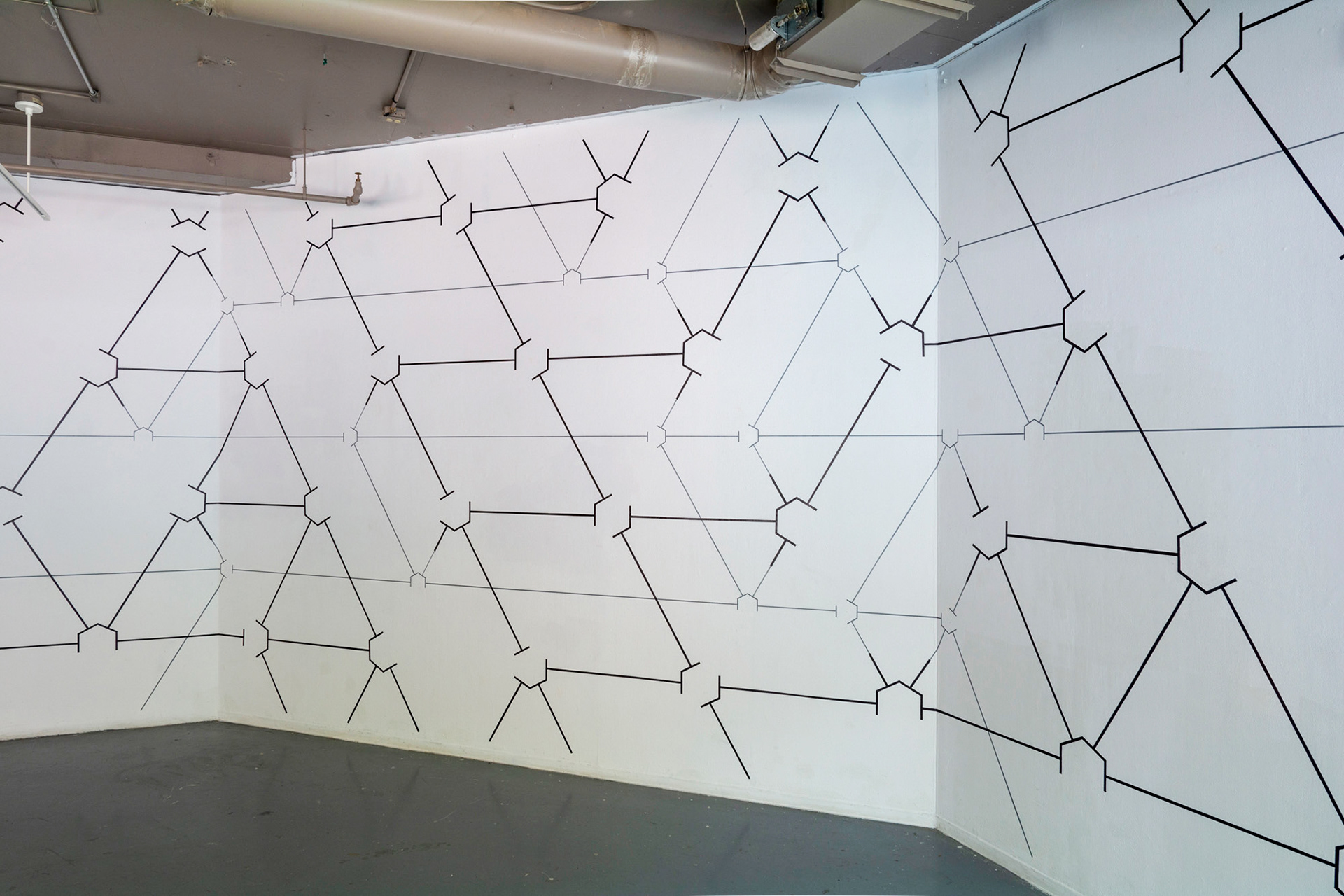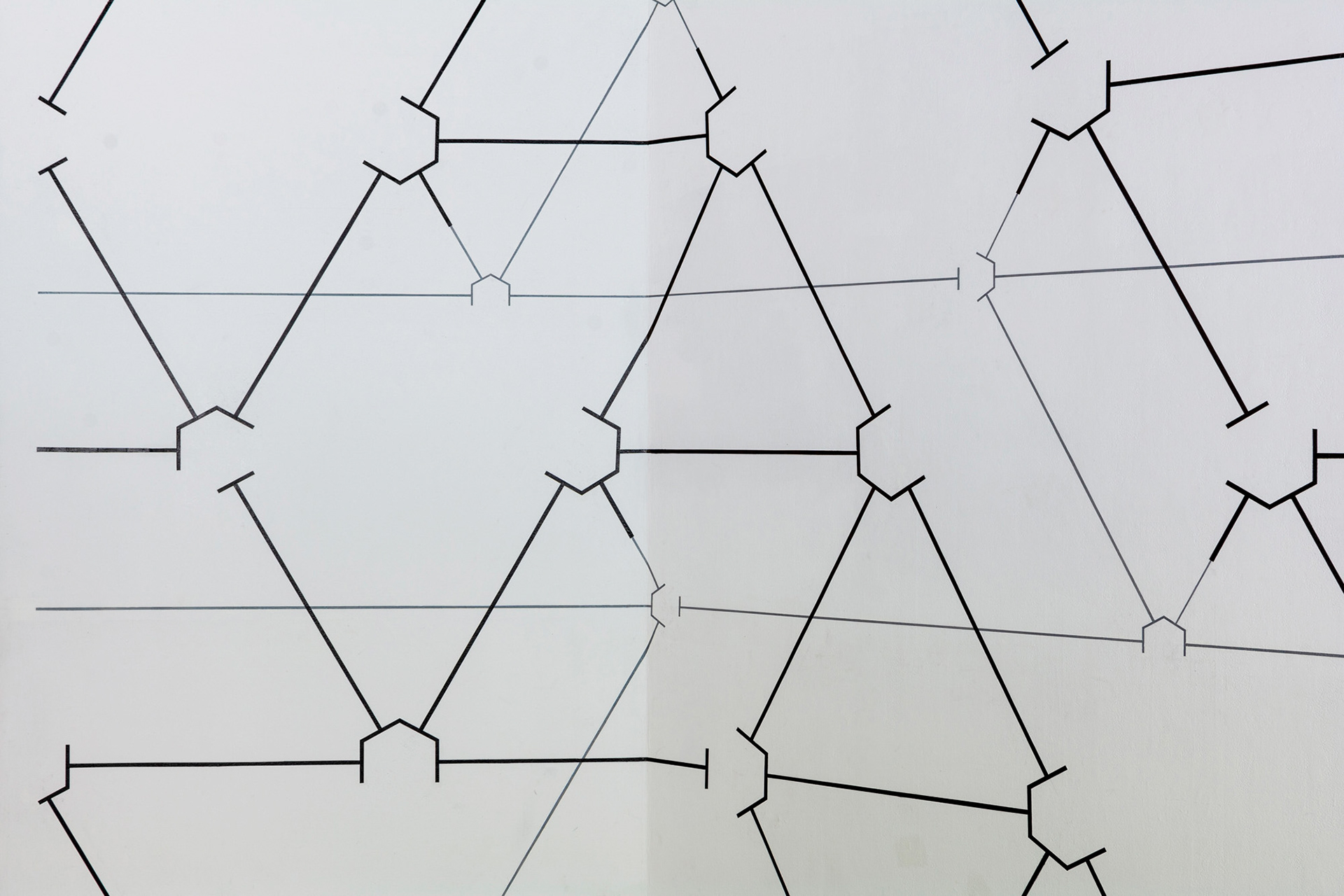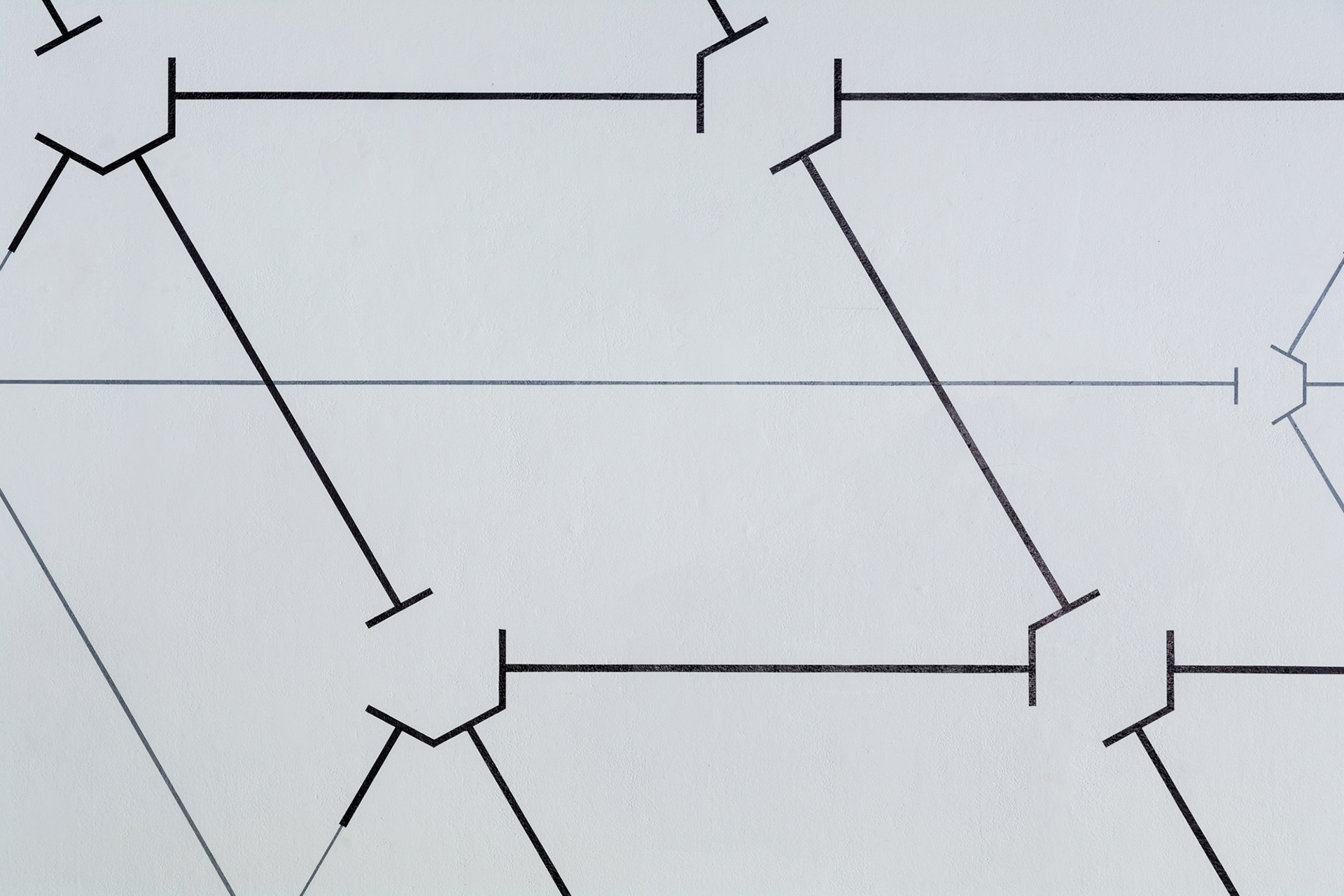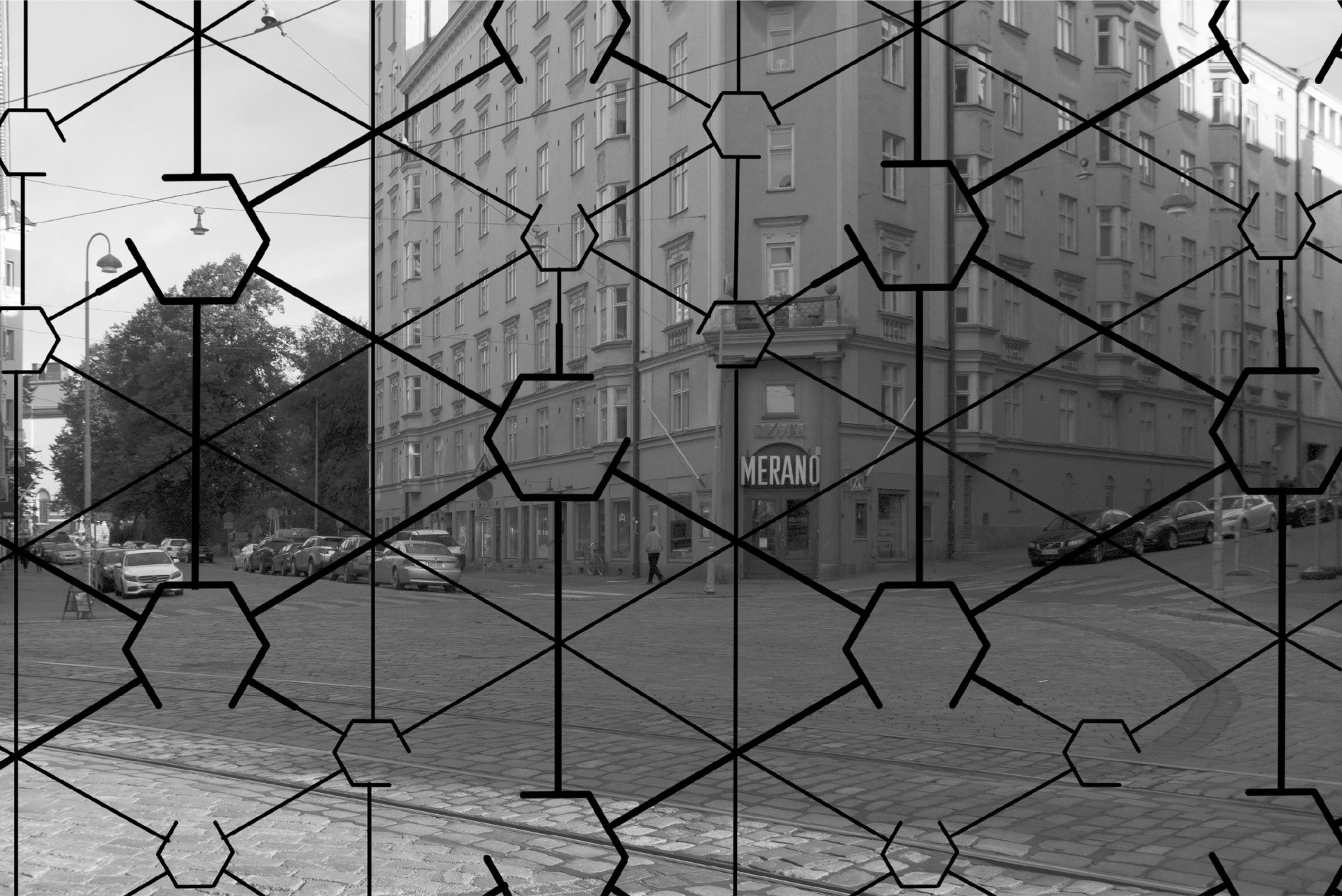 Intersections (2017)
 responded to  the urban space around the Viiskulma intersection in Helsinki. This landmark site, where five streets cross, demarcates the border between two historically opposing neighbourhoods; inner city development has resulted in a shifting of the economic specificities of the area where a once working class neighbourhood buttressed an affluent one. 
Intersections (2017)
 is a projected map that imagines a city based on five-corner intersections. Using the repeated form of an open hexagon, this layout allows for gaps in the urban plan, spaces and interruptions that encourage wandering and transgression of established boundaries.